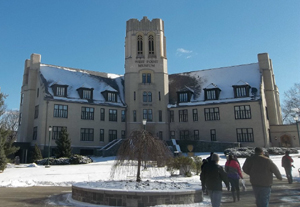 All Photos by William Bozic. Used with permission.
West Point in the Mexican War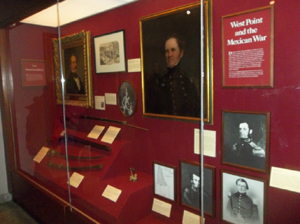 USMA Cadet During the Mexican War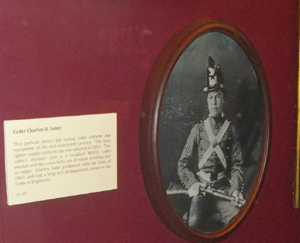 Mexican War Display Case Left Side

Mexican War Display Case Right Side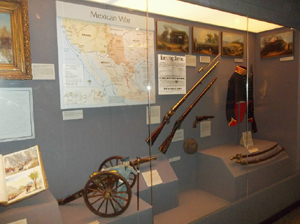 Ringgold Artillery Jacket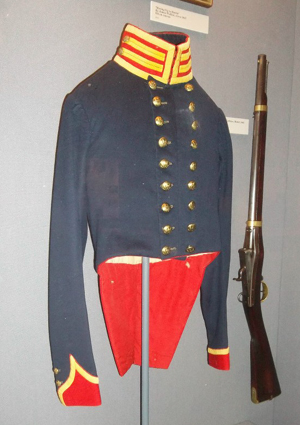 US Artillery Model with Figure in Field Service Uniform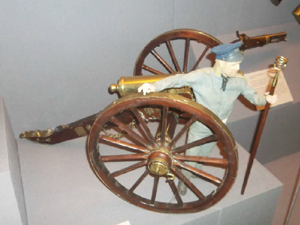 Mexican Army Enlisted Epaulets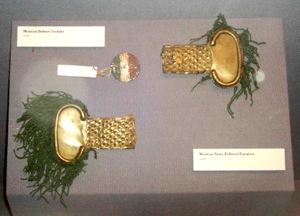 US Army Metal Canteen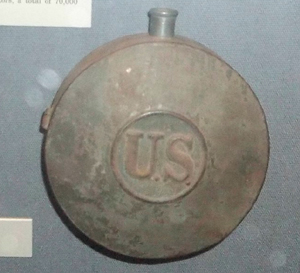 Mexican Bronze 4lb Howitzer & Interpretive Panel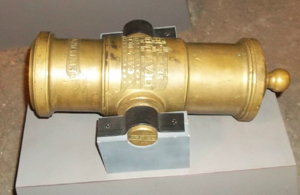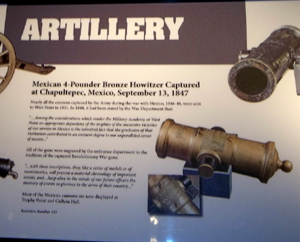 The mission of the West Point Museum is to collect, preserve, exhibit, and interpret historically significant artifacts pertaining to the United States Military Academy, United States Army and the Profession of Arms. The Museum will supplement cadet academic, cultural and military instruction and provide educational programs and services for military and civilian personnel. As a public institution, the museum stimulates interest in the United States Military Academy, the United States Army and the Military profession.
In addition to the main museum building in Olmsted Hall, the Museum also administers Fort Putnam which it operates seasonally. The Museum also maintains part of its collection on display on Post with the cannon collection on Trophy Point, The superintendant portraits in the Cadet Mess and artwork in many of the academic and administrative buildings.
All visitors to the United States Military Academy are encouraged to tour the Museum to view what is considered to be the oldest and largest diversified public collection of miltaria in the Western Hemisphere.